Purchase Tickets
$40 Current Member Price:
$60 Future Member Price: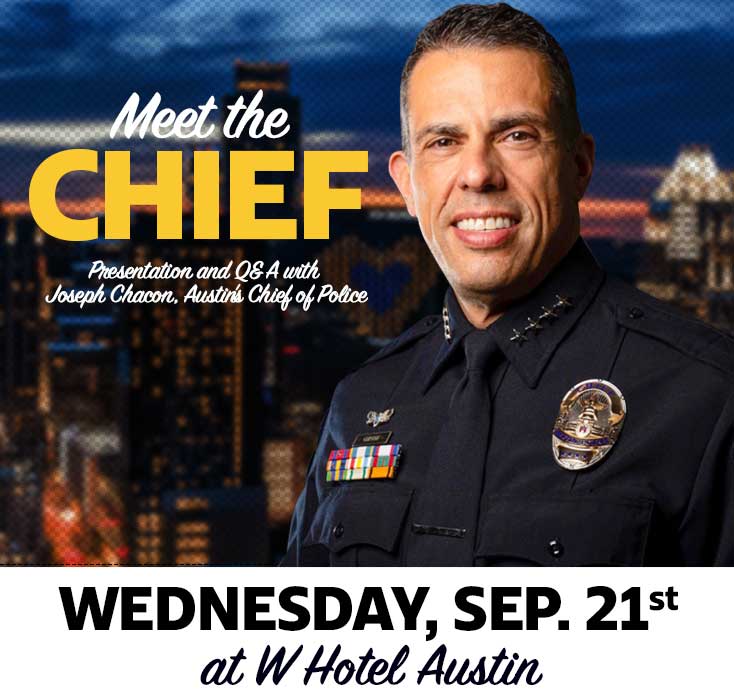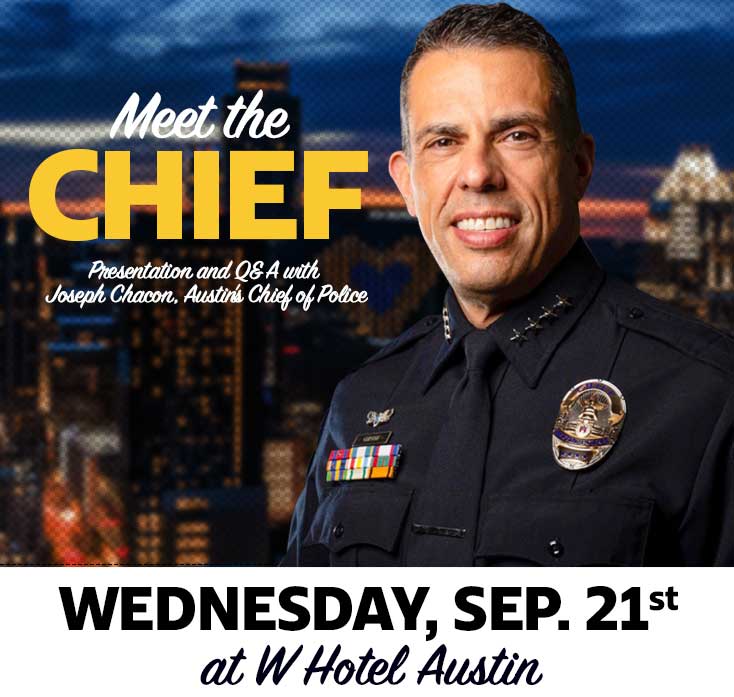 AHLA invites you to a meet & greet luncheon with APD's Chief of Police
Joseph Chacon is the 10th Chief of Police with the Austin Police Department, a role he has served in since April 2021. Prior to his appointment, Chief Chacon served as an Assistant Chief for almost five years, overseeing Patrol, Special Operations, Specialized Patrol, Investigations, Intelligence, Professional Standards and Training/Recruiting. Chief Chacon has served as a police officer for 30 years, and has a wide breadth of experience in almost all areas of police work. Chief Chacon is a native Texan, born in El Paso Texas where he began his career and family. He is happily married with three daughters, one grandson, and a granddaughter on the way. Chief Chacon is a graduate of the University of Texas at Arlington School of Urban and Public Affairs, where he earned a Master's Degree in Public Administration. He received his Bachelor of Applied Arts and Sciences from Midwestern State University in Wichita Falls, TX. He is a graduate of PERF's Senior Management Institute for Police, Texas State University's Certified Public Manager Program, and MCCA's Police Executive Leadership Institute.